Sarofim Hall Seating Chart
With a structure inspired by Herts and Tallant's innovative theater designs of the early twentieth century, architect and designer Robert A. M Stern took pains whilst designing the Sarofin Hall to ensure that every seat guarantees an amazing theatrical experience for the audience! With 3 tiers of seating; the Orchestra, Mezzanine, and Upper Gallery, the furthest seat from the stage is only a mere 128 feet. The Orchestra section is split to the left and right of the orchestra as well as situated directly in front of it. There are also 10 private boxes available to provide exclusive viewing experiences.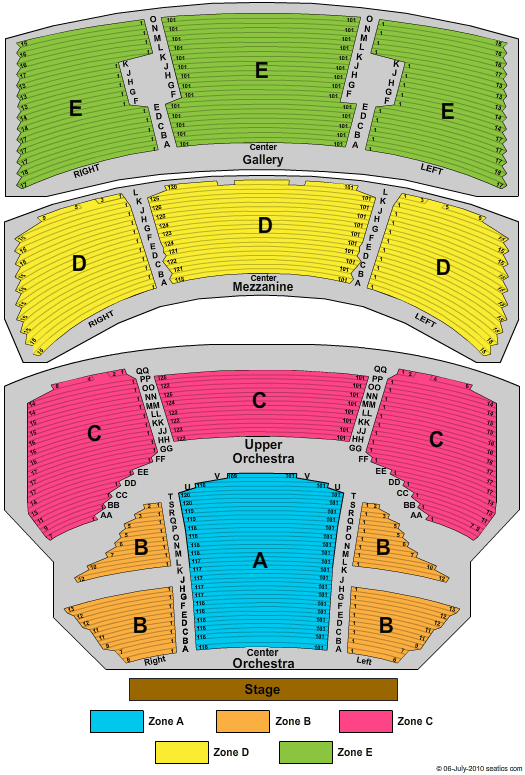 No matter which seat you choose, you're guaranteed an excellent view, so the choice is purely down to your preference – whether to be up close and intimate with the music and the performers directly in front of you, or go for a more aerial experience with a wider, fuller view of the goings-on on stage and the theatre itself.