Sarofim Hall Information
The Sarofim Hall was designed by the architect Robert A. M. Stern. Stern took much of his inspiration from designers Henry Beaumont Herts and Hugh Tallant, who became known for their elaborate theater designs in the early twentieth-century. The result was the stunning Sarofim Hall.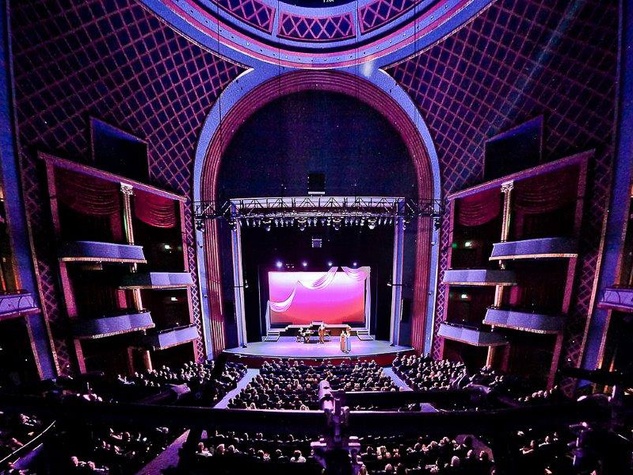 No aspect of the building, from the theatrical experience to the visuals of the building itself, have been overlooked. The Sarofim Hall has incredible acoustics and amplified sound through the techniques used by Stern and Fisher Dachs, theater consultant. Their ingenious use of specially selected seat fabric, wall coverings and ceiling configuration makes for the ultimate auditory and visual experience.
Featuring deep midnight blue walls, massive gold leaf columns that reach up to the very top of the building's 3 stories, and intricate latticework as far as the eye can see, an orchestral pit to seat 60 musicians and artfully arranged seating to give all audiences an excellent viewing experience the building alone is likely to amaze you before the performance even starts!