Sarofim Hall | Houston, Texas
Gorgeous blue dresses, long blond braids, and lovable snowman sidekicks are just a few of the things that followed the massive debut of one of the most successful animated movies of all time in 2013. But what we really loved the most was the pure sisterly love, and the valuable lesson for both children and adults to accept who we truly are to find our inner power. The Winter Wonderland story was not only deeply inspirational but extremely successful, so Disney decided to bring it to the live stage. Not only will we get to hear the legendary Let it Go live, but we get to experience our favourite tale as told by some of the most incredible artists, and see all this talent tell this amazing story of love. Order your ticket today!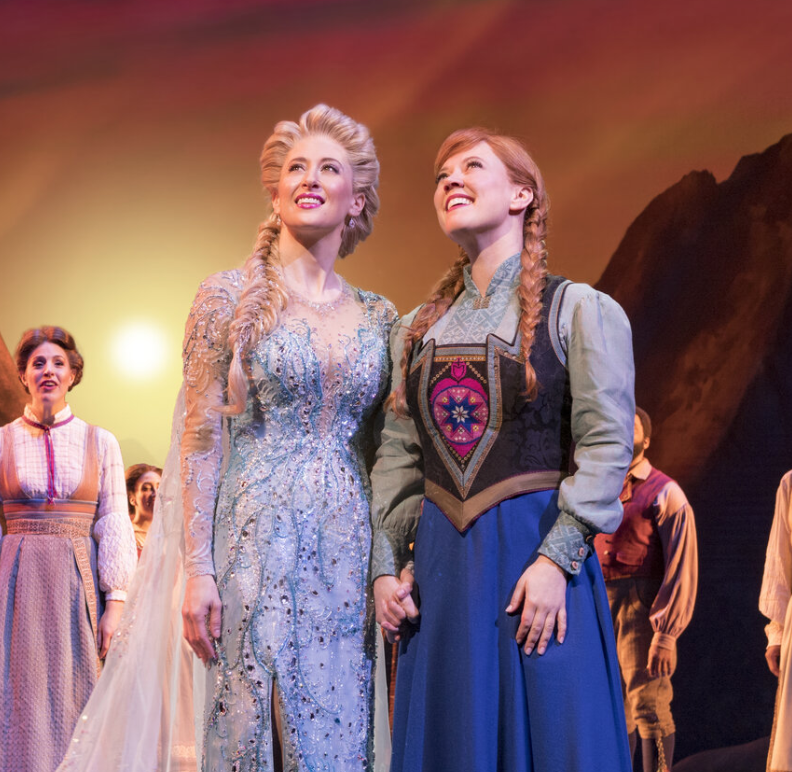 Are you prepared for some magic? Are you ready to go exploring the frozen woodland in search of the Mountain man and his talking reindeer? Or, maybe you are just after a friend like Olaf, the talking magical snowman! Maybe, if your real silent you'll see the hidden folk! Come on down to Sarofim Hall at The Hobby Center in Houston on Wednesday 6th July 2022 for a magical night of Frozen – The Musical! Be carried to the far away kingdom of Arendelle where enchanting creatures travel the wilderness, hidden folk prowl the shadows, Princes and Princesses are all as beautiful as they sound and castles soar into the clouds! Newsday said "IT WILL GIVE YOU CHILLS! Amazing special effects, eye-popping costumes and incredible performances." So, get ready to "Let it go!" Grab your tickets now for an epic enchanting night out for the whole family! This is the unforgettable story of Princess Elsa, as she wars with growing up and learning about the huge potential of the power inside her, can she find a way to suppress and limit it so that she can become the grand fair Queen of Arendelle, or will she surrender to the power and destroy the entire kingdom? Come on down to Sarofim Hall at The Hobby Center on Wednesday 6th July 2022 to find out!